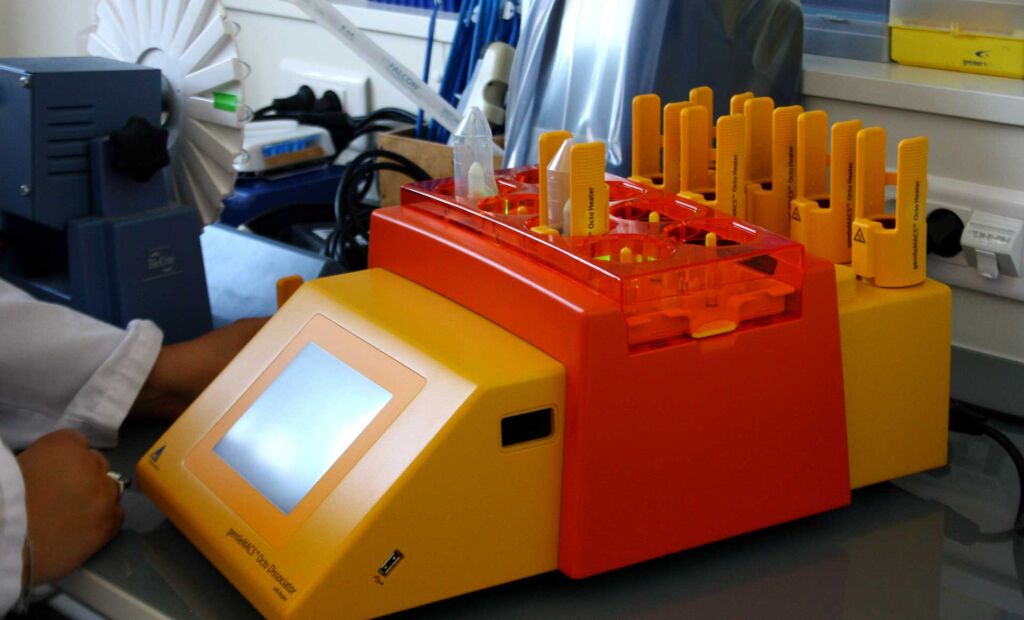 &copy Antineo 2018
Cell culture
Antineo provides access to a controlled-atmosphere environment (P2 microbiological security level) dedicated to cell culture, allowing the manipulation of human and murine cells in optimal conditions.
The laboratory is equipped with:
a cell culture room (cell counter, inversed contrast phase microscopy, fluorescent microscope, etc.) that allows culture under normoxic or hypoxic conditions (specific CO2 incubators).
xCELLigence® and Incucyte® equipment for continuous monitoring of cell proliferation.
Flow Cytometry
Antineo routinely performs flow cytometry studies (BD™ LSRII and LSRFortessa™ flow cytometers) for qualitative and quantitative multiparametric analyses, combined with FlowJo® LLC analyses.
Small animal Imagery
Antineo is partnered with the Imagerie Moléculaire et THERapeutique à l'aide de NAnoparticules et Traceurs (IMTHERNAT) platform, located in Lyon. Thanks to IMTHERNAT we provide access to equipment and expertise for the analysis of bioluminescent and fluorescent models, in particular for tumour growth and metastatic dissemination. This platform is also approved for intermediate half-life radioisotopes and possesses imagery equipment for small animals, including a SPECT-CT scan and a radiochemical facility.

Since spring 2020, Antineo also developped a strong partnership with HawkCell, a company using RMI for preclinial studies and diagnostics in veterinary sciences.